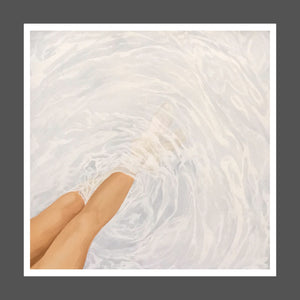 THE WEEKENDER
This painting was inspired by the need for the weekend or even a vacation from everyday life.  Just sitting by the water and relaxing.
Original was 36 by 36, acrylic over linen stretched canvas, heavy gallery wrap. 
ALL GICLEE AND PAPER PRINTS are printed with archival ink, paper and canvas.