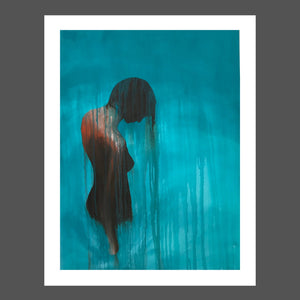 THAT SUMMER (Limited Edition)
I was inspired by a painting I saw a few years back. It took me to a place not too far back... a summer... THAT SUMMER.  You know the one(s)... no inhibitions... vulnerability... innocence... a place where you just let go without fear or worry.  
The original was 30 BY 40, acrylic over canvas. SOLD
ALL GICLEE AND PAPER PRINTS are printed with archival ink, paper and canvas.