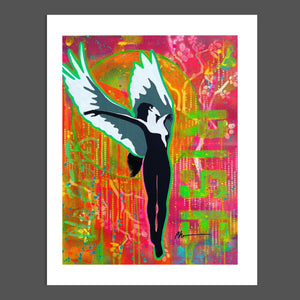 RISE UP (5)
The response to the very first RISE UP was amazing!  The series came to fruition by the demand for originals.  The meaning behind the painting is Rise Up from the ashes... Women supporting Women!
This is RISE UP 5 and the original is still AVAILABLE in 18 BY 24

ALL GICLEE AND PAPER PRINTS are printed with archival ink, paper and canvas.