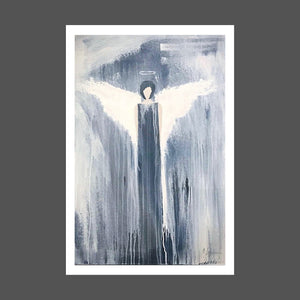 MODERN ANGEL
To say I'm a little obsessed with angels would be an understatement.  I have painted so many... This one seems to be a favorite.  She's bold, modern and courageous!  
The original was 24 by 36, acrylic over canvas. SOLD
ALL GICLEE AND PAPER PRINTS are printed with archival ink, paper and canvas.