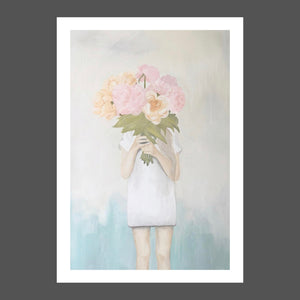 FLOWER CHILD
This painting was inspired by spring and my love for gardening. I wanted to capture the sweet innocence of youth with soft palette.
The original was painted on a 24 by 36, acrylic over linen stretched canvas. SOLD
ALL GICLEE AND PAPER PRINTS are printed with archival ink, paper and canvas.