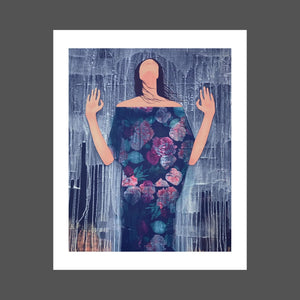 FAITH
As an artist I feel things.  Really feel things.  For most this painting captures an overwhelming, spiritual feeling.  A feeling that's hard to describe... Like freedom.  A moment in time where, regardless of your actual circumstances, you're able to let go.
The original was 24 by 36 acrylic and paper over linen canvas. AVAILABLE 
ALL GICLEE AND PAPER PRINTS are printed with archival ink, paper and canvas.