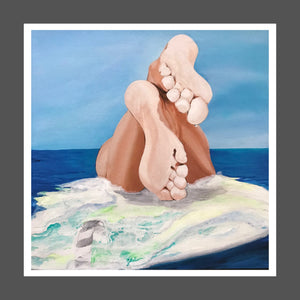 DAWN PATROL 2
Everything changes when your board hits the water.  There's nothing like an early morning session on DAWN PATROL.  Catching the perfect wave is heaven... waiting for one isn't so bad either.
Original was 24 by 24, acrylic over linen stretched canvas, heavy gallery wrap. 
ALL GICLEE AND PAPER PRINTS are printed with archival ink, paper and canvas.