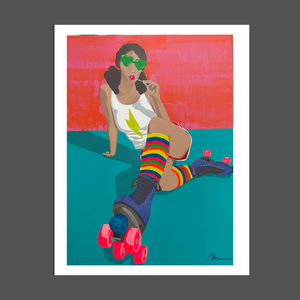 SKATER GIRL
This painting was inspired by a photo and my love for roller skating!  She's fun and she owns it!  I was an 80s teen who lived half my life at the rink.  This brings back so many great memories, along with new PRIDE for this generation!
Original 18 by 24, acrylic over linen stretched canvas. AVAILABLE
ALL GICLEE AND PAPER PRINTS are printed with archival ink, paper and canvas.