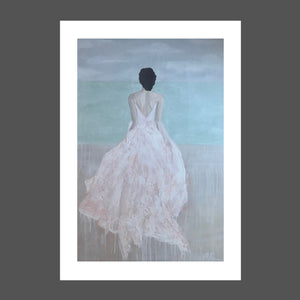 ESCAPE 2
I live by the sea... I am always inspired by fashion. As I painted yet another version of her, I thought of getting away. Escaping. Running free. What better place to do that, than by the sea?
The original was 24 by 36 acrylic over linen canvas. SOLD
ALL GICLEE AND PAPER PRINTS are printed with archival ink, paper and canvas.