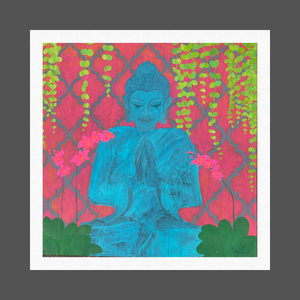 HEAVILY MEDITATED
I love the Zen of a peaceful Buddha.  I love the Moroccan tiles and the whole garden vibe. I've painted and sold so many different variations of my statue collection.  They usually sell so quickly I don't have time to properly photograph to make prints.  
The original is 48 by 48 and AVAILABLE.
ALL GICLEE AND PAPER PRINTS are printed with archival ink, paper and canvas.