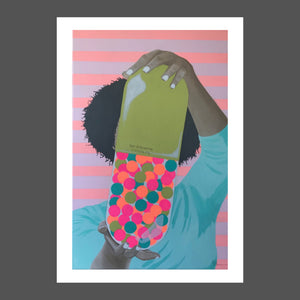 BIG AZZ PHKN CHILL PILL
I was inspired by all the crazy, political drama our country has had to deal with for the past few years. At some point in time... we ALL NEED to take a BIG AZZ PHKN CHILL PILL... relax... have some fun and quit taking life so seriously!
The original was 24 by 36 acrylic over linen canvas. SOLD
ALL GICLEE AND PAPER PRINTS are printed with archival ink, paper and canvas.