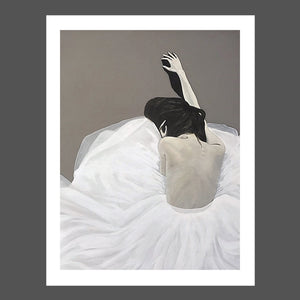 BALLERINA
This painting was inspired by a photograph.  I imagined she could be a ballerina, exhausted after a long show... she could be a woman getting ready for a formal event and she's  over it... or she could be coming home from that night out and just never made it out of her skirt! LOL  She's whatever you want her to be!
The original was 36 by 48 acrylic over gallery wrapped canvas.  
ALL GICLEE AND PAPER PRINTS are printed with archival ink, paper and canvas.