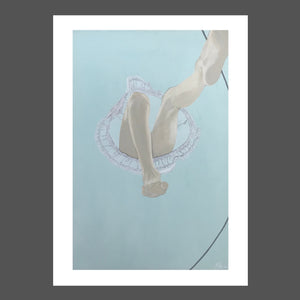 JUMP ROPE
A bug's view... Girl jumping rope!  I get so tickled at what people's first take at this painting is.  Definitely a conversation piece!
The original was painted on a 24 by 36, acrylic over linen stretched canvas. AVAILABLE
ALL GICLEE AND PAPER PRINTS are printed with archival ink, paper and canvas.