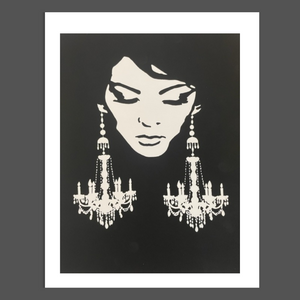 OVERDRESSED AS USUAL
This painting was inspired by a vintage t-shirt and my love for chandeliers!  She's bold, sophisticated and doesn't mind being OVERDRESSED AS USUAL.  She owns it!
Original 18 by 24, acrylic over linen stretched canvas. AVAILABLE
ALL GICLEE AND PAPER PRINTS are printed with archival ink, paper and canvas.