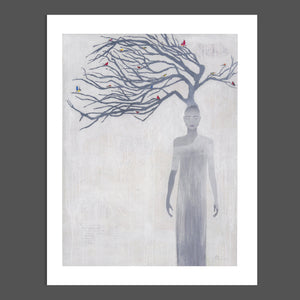 WORLD INSIDE MY HEAD
This painting is a reflective self portrait... clearly not literal! My mind is always on overdrive and full of colorful paintings and thoughts.  As women we play the role of so many things... we are strong like a tree with many branches.
The original is 36 by 24 and AVAILABLE.
ALL GICLEE AND PAPER PRINTS are printed with archival ink, paper and canvas.